5 tips on how To Increase Freelance Income
Unlock your potential: How To Increase Freelance Income and find top-notch remote job opportunities effortlessly with Vollna
In today's rapidly evolving work environment, remote jobs have emerged as a popular choice for individuals seeking flexibility and independence in their careers. Startups, with their agile and innovative nature, often offer exciting opportunities for those looking to work remotely. However, navigating through the vast sea of freelance websites to find high-quality remote positions can be overwhelming, time-consuming and is certainly not the best method on how to increase freelance income.
That's where Vollna comes in – a cutting-edge tool that utilizes machine learning to simplify your search process and connect you with the best remote job opportunities at startups across the globe. In this article, we will explore how to Increase freelance income with Vollna, a tool that revolutionizes the way you find top-tier remote jobs; saving you valuable time while ensuring you land your dream gig.
I. Introduction
Finding the right remote job can be a daunting task, especially when you have limited time and resources to spend on job searches. That's where Vollna comes in – a game-changing platform that simplifies the process of finding remote jobs at startups and other leading employers. With its advanced search algorithms and user-friendly interface, Vollna makes it easy for freelancers, contractors, and other professionals to find their dream job without having to spend countless hours sifting through endless job listings or making expensive job board subscriptions.
So, whether you're looking for a full-time position or a flexible side hustle, Vollna is the perfect solution for anyone seeking high-quality remote jobs at startups. Let's dive into the rest of this guide to learn more about Vollna and how it can help you achieve your career goals!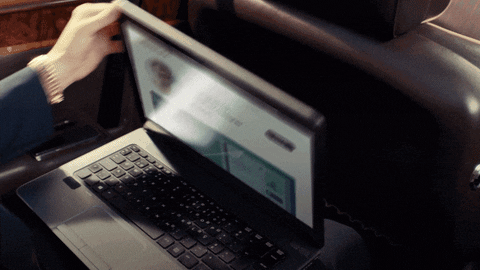 II. What is Vollna?
Vollna is a powerful job searching platform designed specifically for people looking for remote jobs at startups. It uses advanced algorithms and machine learning to scour the internet for the latest job opportunities in this niche and presents them in a user-friendly format. With Vollna, you can quickly and easily filter through thousands of job listings from top freelancing websites like Upwork, PeoplePerHour and Guru.com. The platform also provides valuable insights into the salary range and skills required for each job, making it easier for you to find the perfect match for your career goals. Whether you're looking for a full-time position or a side hustle, Vollna has got you covered.
III. How does Vollna work?
Vollna uses advanced algorithms that analyze job postings from the world's top freelancer job sites., identifying keywords related to remote positions. Then it cross-references these terms against its database of employers who have previously hired freelancers remotely. This process allows Vollna to match job seekers with relevant opportunities based on their skills set, experience level, and location preferences. Additionally, Vollna provides a streamlined application process through which users can apply directly to potential employers without having to navigate multiple web pages or email exchanges. With Vollna, job seekers can save time and increase their chances of landing high-quality remote gigs at startups.
IV. Benefits of using Vollna
One of the most significant benefits of using Vollna is its ability to save time and effort in searching for remote job opportunities. With Vollna, you can quickly and easily filter through thousands of job listings from top freelancing platforms like Upwork, PeoplePerHour, and Guru.com. This means you don't have to spend hours scrolling through irrelevant job postings or manually searching through each website individually. Instead, Vollna uses advanced algorithms to identify relevant job openings based on your skills, experience, and preferences.

Another benefit of using Vollna is its accuracy and reliability. Unlike traditional job search engines, which may provide outdated or inaccurate information, Vollna uses machine learning technology to continuously improve its results. This means you can trust that the job opportunities listed on Vollna are legitimate and relevant to your skill set. Additionally, Vollna's user-friendly interface makes it easy to navigate and find the right job opportunity for you.

Finally, using Vollna can increase your chances of landing high-quality remote jobs at startups. By leveraging Vollna's powerful search tool, and Job Feed Tracker, you can track multiple job feeds and get instant notifications on the relevant job postings tailored for you and get instant notifications right into your Slack, Discord, Telegram, email or direct to your CRM. The average freelancer spends 10 to 30+ hours a month searching for jobs. This lost time significantly and directly impacts your monthly profit and bottom line. Just think of how much more you can earn if you can eliminate this wasted time endlessly scrolling through jobs that are not even relevant to you or your skill set.
With Vollna, you can hone in on specific job titles that match your interests and qualifications. Instead of manually scrolling through job feeds on multiple sites, the most relevant jobs are sent straight to your email—or Slack, Telegram, Discord, or your Vollna Dashboard. Vollna runs in the background every second of the day, so you'll never miss a great job opportunity again.
V. Features of Vollna
One of the most impressive features of Vollna is its ability to filter job listings based on specific criteria such as location, salary range, experience level, and more. This feature makes it easy for users to find jobs that match their exact preferences and qualifications. Additionally, Vollna uses natural language processing (NLP) technology to analyze job descriptions and extract relevant keywords, making it easier for users to identify jobs that match their skills and experience.
Another useful feature of Vollna is the ability to easily send winning proposals with one-click using the Upwork Helper by Vollna Chrome Extension. Now, you can earn more money as a freelancer and work with high-quality clients, or find a job of your dreams with just several clicks! Overall, Vollna's features make it a powerful tool for anyone looking for high-quality remote jobs at startups.
VI. How to use Vollna effectively
Using Vollna effectively involves understanding its features and utilizing them to your advantage. Here are some tips on how to increase freelance income by using Vollna effectively:
Sign up: Start by visiting Vollna's website and sign up for an account. It's quick and comes with a free 14 day trial. No credit card needed!
Customize your job search: With your unique criteria, Vollna scans job feeds in real-time, instantly saving the relevant jobs as they appear. Select your real-time alerts or schedule a preferred frequency – hourly, daily, or create a custom digest.
Add keywords and phrases that matter to you, like "android developer" or "SEO marketing" for better filtering. Don't forget, you can also use negative keywords to weed out those bad-fitting jobs.
Set budget limits to ensure you find gigs that match your financial goals.
Create a client profile with details like their total spend, rating, hire rate, location, and more.
Score all the coolest gigs: With just one click, you'll unlock all the juicy details of each job: description, budget, requirements, client rating, location, and so much more.
Apply: and get whisked away to the live job post. No delays, just dive right into the opportunities!
VII. Tips for finding the best high-quality remote jobs at startups using Vollna
Use keywords wisely – When searching for remote job opportunities, it's important to know what employers are looking for in candidates. By using relevant keywords in your search, you can increase your chances of finding jobs that match your skills and experience.
Focus on quality over quantity: While having many job options is great, it's important to prioritize quality over quantity when searching for remote jobs. Look for companies that offer competitive salaries, benefits, and a positive company culture.
Tailor your resume and cover letter: Since you won't be meeting potential employers face-to-face, it's important to make sure your application stands out from the crowd. Customize your resume and cover letter to highlight your relevant skills and experiences.
Be proactive: Don't wait for employers to reach out to you. Instead, take the initiative and reach out to companies directly to inquire about their remote job openings. This shows that you're serious about finding a job and willing to put in the effort.
Stay organized: With so many job opportunities available online, it's easy to get overwhelmed. Keep track of your applications and deadlines using a spreadsheet or calendar to ensure you don't miss any important dates.
By following these tips, you'll be well on your way to finding the best high-quality remote jobs at startups using Vollna. Good luck!
VIII. Conclusion
In conclusion, finding high-quality remote jobs at startups can be a challenging task, but with the help of Vollna, it becomes easier than ever before. This innovative tool, powered by machine learning, streamlines the process of searching for remote offers on the world's top freelance websites. By utilizing Vollna's advanced algorithms, job seekers can save time and energy while ensuring they find the best opportunities that match their skills and preferences.
With its user-friendly interface and advanced features, Vollna can save you many hours and aggravation in your job search and help you land your dream job. Vollna's comprehensive database includes a wide range of industries and job categories, allowing you to explore various fields and discover exciting opportunities that align with your expertise. Whether you are a seasoned professional or just starting your career journey, Vollna caters to all levels of experience.
So why wait? Try out Vollna today, learn how to increase freelance income and take the first step towards a successful career as a remote worker and take your remote job search to new heights. Don't miss out on the chance to find your dream job at a startup from anywhere in the world!
Affiliate Disclaimer: Please note that some of the links in this blog post about Vollna may be affiliate links. This means that if you click on the link and make a purchase or sign up for a service, we may earn a commission at no additional cost to you.