5 Steps To Simplifying LLC Formation for Aspiring Entrepreneurs: The Ultimate Guide
Why Simplifying LLC Formation for Aspiring Entrepreneurs is easier than you think
Embarking on the thrilling journey of entrepreneurship is a dream for many aspiring individuals. Owning and running your own business is an adventure that offers immense potential for long-term gains or simply to get a side hustle going. Beyond financial independence, entrepreneurship grants you the freedom to chase your passion, make a difference in your industry, and shape your own destiny. Our expert guide will help you in simplifying LLC formation for aspiring entrepreneurs.
The journey may be challenging, but the rewards are priceless. As you navigate the process of LLC formation, remember that every successful entrepreneur was once a beginner. With determination, proper guidance, and the right tools, you can embark on a path that leads to personal fulfillment, professional success, and the realization of your dreams.
The legalities of forming your own company can often be daunting and overwhelming. It is crucial to understand the process of LLC formation to ensure that your business is established according to legal requirements. In this blog post, we will simplify the steps needed to legally form your own company, highlighting the advantages of LLCs, common mistakes to avoid, cost considerations, and alternatives to LLC formation. Join us as we explore the world of entrepreneurship and learn how ZenBusiness simplifies the LLC formation process, making it fast and easy to start, run, and grow your business.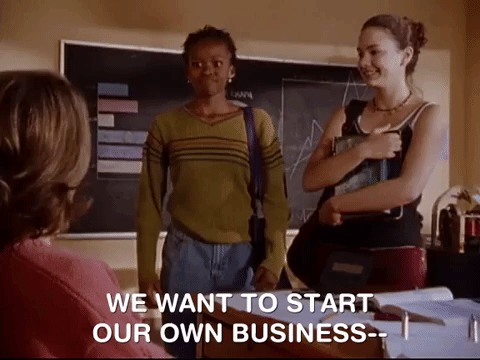 Why Form an LLC?
Recent shifts in the employment market and the ease of forming new companies have prompted many longtime employees to rethink their careers. According to recent statistics, LLC formations have witnessed significant growth over the past five years. In 2019 alone, there were over 2.5 million new LLC formations, a testament to the rising trend of individuals embracing entrepreneurship and starting their own businesses.
Starting a business as a legal entity provides numerous benefits. One of the most popular choices is forming a Limited Liability Company (LLC). Unlike sole proprietorships or partnerships, an LLC offers limited liability protection, separating personal and business assets. This means that your personal assets are protected in case of any business liabilities or debts. Additionally, LLCs offer tax flexibility, allowing you to choose between pass-through taxation or corporate taxation.
Advantages of LLCs: Limited Liability, Tax Flexibility, and More
LLC's provide a range of advantages to aspiring entrepreneurs. The primary advantage is limited liability protection. This shields your personal assets from being at risk in the event of legal issues or debt. Moreover, LLC's offer flexibility in terms of taxation. As the owner, you can choose to have your LLC's income pass through to your personal tax return, avoiding double taxation. This tax flexibility is highly advantageous, especially for small businesses and startups. The owners of an LLC are known as members. A member can be an individual, a corporation, or another LLC.
Steps to Form an LLC: Choose a Name, File Articles of Organization, etc.
Once you decide to go it alone or with a partner, the first step in starting an LLC is choosing a business name. There are two options when choosing a name for your LLC: you can either choose a name that already exists, or come up with something new. It's crucial to ensure that the name is not already in use and adheres to your state's naming requirements.
The first option when choosing a business name for your LLC is to use your personal name, such as "John Smith Consulting LLC." This is a popular choice among solo entrepreneurs who want to establish their personal brand. However, if you plan on expanding and eventually hiring employees, using your personal name may not be the best option.
The second option is to choose a unique business name that reflects your brand and values. This can be challenging as you want to make sure the name isn't already taken by another business or trademarked. You can start by brainstorming keywords related to your industry or niche and then checking with your state's secretary of state office or online databases like Namechk.com to see if the domain and social media handles are available.
Once you have narrowed down potential names for your LLC, it's important to think about how it will resonate with customers and clients. A great business name should be memorable, easy to spell, and convey what makes your company unique. With these factors in mind, you'll be well on your way to selecting the perfect name for your LLC.
After choosing a name, you'll need to file the Articles of Organization with the appropriate state agency. These articles typically include basic information about your LLC, such as its name, address, and members. Each state has its own filing fees and requirements, so it's essential to research the specific regulations in your state.
Common Mistakes to Avoid: Not Filing Paperwork on Time, Mixing Personal / Business Finances
While forming an LLC is relatively simple, there are common mistakes that aspiring entrepreneurs should avoid. One of the most critical errors is failing to file necessary paperwork on time. Late filings can lead to penalties and legal issues, so it's essential to stay organized and comply with filing deadlines. Additionally, it is crucial to separate personal and business finances to maintain the limited liability protection offered by the LLC structure. Mixing personal and business expenses can jeopardize the legal separation and may result in personal liability. This is why it's critical to use a service like ZenBusiness, which excels at simplifying LLC formation for aspiring entrepreneurs.
Cost Considerations: State Fees, Legal Fees, Ongoing Expenses
Starting a business is an exciting journey, but navigating the legal requirements can be overwhelming for aspiring entrepreneurs. When forming an LLC, it's crucial to consider the costs involved. Each state has its own filing fees, which typically ranges from $50 to $500. Additionally, legal fees may be incurred if you choose to go it alone or work with an attorney to ensure compliance and accuracy in the process. Ongoing expenses may include annual report fees, business license fees, and other necessary compliance requirements.
It's important to budget for these costs and factor them into your business plan. Fortunately, there is ZenBusiness, which makes it fast and simple to start, run, and grow your business. Whether it's officially forming, getting off the ground, or scaling up, ZenBusiness can help guide you down a proven path to success.
Alternatives to LLC Formation: Sole Proprietorship, Partnership, Corporation
While forming an LLC offers significant advantages, it's worth exploring alternative business structures to determine the best fit for your specific needs. Sole proprietorships, partnerships, and corporations are other options to consider. Sole proprietorships are the simplest form of business and offer complete control to the owner, but they lack liability protection. Partnerships are suitable for businesses with multiple owners, but they also lack limited liability protection. Corporations offer strong liability protection but come with complex regulations and formalities.
LLC Formation Can Be Simple With Proper Guidance
Forming an LLC is an important step on your entrepreneurial journey. By following the steps outlined in this guide and understanding the advantages of an LLC, you can confidently start your own business with legal compliance. Remember to avoid common mistakes, separate personal and business finances, and consider the associated costs. And for aspiring entrepreneurs seeking simplicity and guidance, ZenBusiness is the go-to platform. With its intuitive services, ZenBusiness simplifies LLC formation, ensuring accuracy, compliance, and peace of mind.
When it comes to simplifying the LLC formation process for aspiring entrepreneurs, our favorite choice is ZenBusiness. As a modern and intuitive platform, ZenBusiness offers a seamless experience from start to finish. With Faster Expedited Filing Speed, Worry-Free Compliance, Operating Agreements (a legal requirement for newly formed businesses), and a 100% Accuracy Guarantee, ZenBusiness is committed to putting the zen in your business. Additionally, ZenBusiness offers services to help with branding, such as Domain Name & Email Address and a Customizable Business Website. Let ZenBusiness be your trusted partner as you embark on your entrepreneurial journey.
LLC formation doesn't have to be overwhelming for aspiring entrepreneurs. By following the outlined steps, understanding the advantages of an LLC, and considering alternatives, you can confidently start your own business. And with ZenBusiness by your side, the process becomes even simpler, allowing you to focus on what truly matters—bringing your entrepreneurial vision to life. Begin your journey towards business ownership today and unlock the exciting possibilities that lie ahead.
Please note that this article contains affiliate links. We may earn a commission if you choose to use the services of ZenBusiness through the provided links. We recommend ZenBusiness because of its outstanding reputation and the value it brings to aspiring entrepreneurs. The decision to use their services is entirely yours, and your support is greatly appreciated as it helps us continue providing valuable content to our readers.