Uncover The 7 Best Budget Laptops For Freelancers To Power Creativity
The importance of budget laptops for freelancers
Are you a freelancer on a tight budget, desperately in need of a reliable laptop to fuel your productivity? Picture this: You're sitting in a bustling coffee shop, surrounded by the sounds of fingers clacking away on keyboards. As you glance around, you can't help but wonder how on earth these freelancers found their budget-friendly laptops that still offer top-notch performance. Well, worry no more! In this blog, we'll address your pain points and guide you through the world of best budget laptops for freelancers.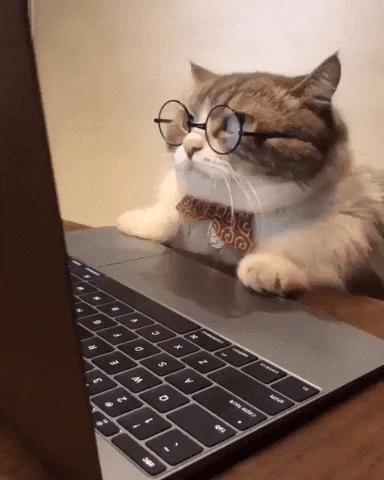 It's no secret that since the glorious chaos of COVID, we've all come to love the remote work and telecommuting lifestyle, right? No more soul-crushing commutes or awkward water cooler chitchats – just the freedom to work from anywhere, clad in your comfiest PJs working at the dream freelancing job! And guess what? Many of us have seized this newfound freedom to dive headfirst into freelancers work, chasing dreams and fueling passions like never before! Today, millions of talented individuals, just like you, are embracing the freedom and flexibility of freelancing.
Fueled by a triple shot of espresso and an insatiable desire to break free from the 9-to-5 grind, freelancing has taken the world by storm. In fact, did you know that freelancing on popular platforms like Upwork, PeoplePerHour, Fiverr, and more, has witnessed an exponential growth of over 25% in the last two years alone? Yep, it's official – we're the renegades of the working world, redefining the rules and forging our path to success!
But hold your horses, my fellow freelancers – before you gallop off into the sunset of your freelancing dreams, there's one little gadget that's an absolute must-have in your toolkit. Oh yes, we're talking about the ultimate sidekick – your trusty laptop! It's the key to unlocking your freelancing superpowers and channeling your creative genius.
And guess what? We've hunted down the 7 best budget laptops that won't burn a hole in your pocket or make you mortgage your soul just to get the job done! So saddle up and let's explore these tech wonders that are within your budget and are perfect for every freelancer in 2023!
Factors to consider when choosing a budget laptop
As a freelance professional, it's essential to invest in a laptop that meets your needs without breaking the bank. However, with so many options available, choosing the right one can be overwhelming. Here are some factors to consider when selecting a budget laptop for freelance work:
Processor: The processor is the brain of your computer. It determines how fast your laptop can perform tasks like running multiple applications simultaneously or rendering videos. Intel Core i3, i5, and i7 processors are good choices for most users.
RAM: Random Access Memory (RAM) is the amount of memory your laptop has available for running programs. The higher the RAM, the better your laptop will handle multitasking. Aim for at least 4GB of RAM if you plan on running multiple applications.
Storage: Solid State Drives (SSDs) offer faster boot times and application loading compared to traditional Hard Disk Drives (HDDs). Choose an SSD over an HDD if you need speed and reliability.
Display: Resolution matters, especially if you plan on working with graphics or videos. A minimum resolution of 1366×768 pixels should suffice for most use cases.
Battery Life: If you're always on the go, look for a laptop with a long battery life. A laptop with a battery life of at least 8 hours is ideal.
When choosing a laptop for freelancing, it's important to consider the type of work you'll be doing, the budget you're working with, the features you need, and the working environment. Additionally, you may want to sacrifice some features on a higher-end laptop in order to save money. By considering these factors, you'll be well on your way to finding the perfect budget laptop for your freelance work. Stay tuned for our top picks!
What are the best budget laptops for freelancers?
If you're just starting your freelancing journey and need a laptop that can handle various tasks like a champ, the Lenovo Ideapad Flex 5 is an ideal choice. It's a great choice because this 2-in-1 laptop offers versatility with its touchscreen display, making it perfect for graphic designers and freelance writers alike. Powered by the AMD Ryzen 7 7730U processor, the Lenovo Flex 5 delivers snappy performance, while the 16GB of RAM ensures smooth multitasking. It's a great value for money option and suits most freelancers looking for a dependable work companion. The Lenovo IdeaPad Flex 5 is a laptop with a fast processor, making it a great choice for freelancers looking for a versatile laptop. The Flex 5 also features a 512GB SSD and a full HD IPS display, perfect for graphic designers who need accurate color representation.
Freelancers on a tight budget, rejoice! The Acer Aspire 5 is a fantastic budget laptop that doesn't compromise on performance. It features an AMD Ryzen 3 3350U processor and a 15.6-inch full HD display, making it a great value for money option. Whether you're a writer, developer, or virtual assistant, this laptop has the power to handle your freelancing needs without blowing a hole in your wallet or torpedoing your budget. If you're on a tight budget, the Acer Aspire 5 is a great option. It's considered one of the best budget laptops for freelancers in the market, offering great value for money. It features an Intel Core i5 processor, 20GB of RAM, and a 1TB SSD. The full HD display is a bonus, making it an ideal laptop for freelancers who work with video editing or graphic design.
If your freelancing gigs revolve around creating stunning visuals and graphics, the Dell Inspiron 15 5000 is a great laptop that should be your go-to choice. With its powerful Intel Core i5 processor, dedicated graphics card and good battery, this laptop can handle graphic-intensive tasks with ease. The Full HD IPS display ensures color accuracy, while the 32GB of RAM provides ample memory for seamless design work. Embrace the creative freedom with this graphic powerhouse that is one of the best laptops on the market now.
Freelancers who work on a tight budget, looking for the best laptop, but demand productivity, will find the HP Envy x360 an ideal option for freelancers. This HP laptop features a powerful Intel Core i5 processor that offers a perfect balance of performance and affordability. The battery life is impressive, keeping you going through long freelancing sessions. With its convertible design, you can easily switch between laptop and tablet mode, making it suitable for various tasks.
Freelancing doesn't always mean all work and no play. If you're a freelancer with a passion for gaming, the Acer Nitro 5 is your ideal pick. This gaming laptop packs a punch with its AMD Ryzen 5 processor and dedicated NVIDIA graphics card, making it one of the highest performing laptops in the market. It strikes the perfect balance between productivity and entertainment, making it an excellent choice for freelancers who want to unwind with gaming sessions after a day of work. It's a powerful laptop with 8GB of RAM, and a 256GB SSD. The laptop also features a full HD display and a dedicated graphics card, making it ideal for freelancers in graphic design or video editing.
Are you an Apple aficionado? The MacBook Air is one of the most recognizable laptops available and is an iconic choice for freelancers who prefer the Apple ecosystem. Known for its sleek design and reliable performance, this laptop is perfect for creative freelancers who work with multimedia, such as video editing and photography. The M2 chip ensures that the Apple MacBook Air is a laptop with good performance and a smooth experience, and the lightweight build makes it an excellent on-the-go companion. Though Apple laptops are generally known to be more on the pricey side, you can always get a slightly older model at a steep discount on a reliable marketplace like Backmarket.
If you're all about portability and online freelancing, the Lenovo Chromebook Flex 5 is an excellent choice. With its lightweight build and Chrome OS, this laptop is perfect for writers, bloggers, and content creators who primarily work in the cloud and want a laptop that is easy to carry around. The Intel Core i3 processor and 4GB of RAM ensure smooth performance, while the 13-inch IPS display offers a comfortable viewing experience. The Lenovo Chromebook Flex 5 is a lightweight laptop that offers great performance with an Intel Core i3 processor, 4GB of RAM, and a 128GB SSD. The laptop also features a full HD display, making it a great choice for freelancers who need a portable yet powerful laptop.
Conclusion
There you have it, freelancers – the top 7 budget laptops that cater to your diverse freelancing needs! No matter what type of freelancer you are, you will need a reliable laptop to get the job done. Choosing the right laptop for your freelancing career can be a daunting task, especially with the plethora of laptop models available in the market. However, by considering your specific freelancing needs and budget range, you can find the perfect laptop to help you succeed in your freelancing journey. If you're looking for a reliable laptop that won't break the bank, our top seven budget laptops are perfect for you.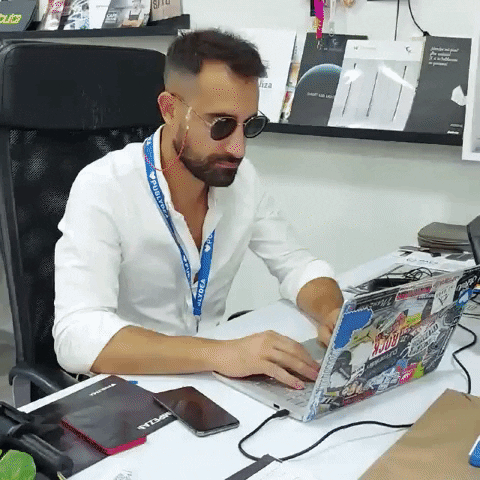 Whether you're a graphic designer, software developer, or writer, there's a laptop on this list that's tailor-made for you. Remember, the best laptop for freelancers isn't necessarily the most expensive one. It's the one that offers the right balance of performance, portability, and price. So whether you're a graphic designer, a software developer, or a freelance writer, there's a budget laptop out there that's perfect for you.
Now that you're equipped with this knowledge, go ahead and make an educated decision on the best laptop for your freelancing career. Embrace the gig economy, unleash your creativity, and let your laptop become the gateway to your freelancing success. Happy freelancing!
Disclaimer: This blog post of the Best Budget Laptops For Freelancers contains affiliate links that lead you to some seriously cool budget laptops. If you decide to score one, we might get a little "thank you" commission, which helps keep the content train chugging along. No worries, though – we're still the laid-back, laptop-loving crew you know and love. So, let's find your perfect freelancing sidekick together, and we'll celebrate with virtual high-fives all around!